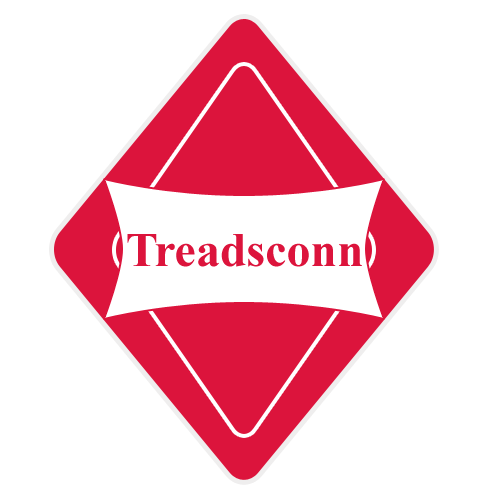 About Treadsconn
Treadsconn is a private owned software and electronics company in Ghana with the business registration number BN075712017. Treadsconn is dedicated to excellence in advanced innovation, grounded in the principles of science, nature and technology. The company seeks to become a center for research, fast growing and improvement in technology, advance programming and a hub for business growth and development.
Exhibit A-1 - Services
Treadsconn shall install the software on it's server for usage by the client.
Treadsconn (Business) shall update the software periodically and would take suggestions and recommendations from client to improve the application.
Ownership, Rights, Proprietary Information and Publicity
Treadsconn (Business) retains all rights, titles and interests to content provided for usage to the client.
Treadsconn does not grant the client a non-expiring, worldwide, royalty-free, non-exclusive license to use, reproduce, modify, display, sublicense and distribute (except where prohibited by law) the content and work completed for client's usage even after payments have been made.
Warranty
Treadsconn (Business) warrants that the services will be performed in a professional manner and that none of such services or any part of this Agreement is or will be inconsistent with any obligation developer may have to others.
Termination
Either party may terminate the contract at any time through written request. The client shall upon termination pay Treadsconn (Business) all unpaid amounts due for services completed prior to notice of termination.
Relationship of the Parties
Each party shall be and act as an independent contractor and not a partner, joint venturer, or agent of the other.
Client has fully agreed to these terms and conditions upon acceptance to use this software.
Client representative [CLIENT POINT OF CONTACT] is fully authorized and empowered to serve and shall serve as the point of contact for the client to the Treadsconn Business if any.
Training & Tutorials
Treadsconn offers a full day training for all new clients free of charge. In the case where client requests additional training periods, Treadsconn charges 10% of the cost of the software purchased per the number of times of meeting for the additional training periods.
Additionally, Treadsconn offers free tutorials on the use of the software at the help section. Clients could refer to that section for additional knowledge of the software usage.
Exhibit A-2 - Fees
There shall be payments of the cost of the software and monthly maintenance fees only.
Payment of maintenance fee will continue for services until the agreement or services is completed or terminated
Payments for all services shall strictly be made either mobile money transfer, online payment or bank transfer.
Invoices will be available online at the end of each payment & which could be downloaded whenever needed by client.
The first monthly maintenance bill begins exactly one month after installation and continues each month till the terms of contract ends.
Know that Treadsconn Business does not accept cash payment for any of its services
Maintenance Fees
Treadsconn shall charge the client an amount of GHS 70 monthly as maintenance fees for the software usage for all susu clients and GHS 100 for all micro-credits
Clients who would like to pay annually shall pay a total of GHS 840 for susu clients and a total of GHS 1200 for all micro-credit institutions.
Late fees
Payments not received before the end of each month will result in work cessation.
Treadsconn (Business) reserves the right to refuse completion or delivery of work and disable functionality of delivered work until past due balances and any and all late fees are paid.
Monthly late charges of GHS 50.00 would be assessed on unpaid maintenance fees every 30 (thirty) days.
Additional Branches
Treadsconn charges GHS 500.00 on every additional branch opened.
Where the client has so many branches (more than five), the first one is deemed free and each cost is reduced by 40%.
Branches are activated by Treadsconn upon request from its master dashboard.
Refund
Where client wishes to cancel service(s) requested for, due to client's decision, Treadsconn would refund the total amount minus 11.5% [Internet - 3%, Logistics - 3.5%, Processing fee - 3% , Inconveniences and Time lost - 2%] of the total payment received. Where refund is necessary because of Treadsconn's decision, all the total payment received shall be refunded to the client.
Notice
All notices under this agreement shall be electronically transfered.
Miscellaneous
No changes or modifications or waivers to this Agreement will be effective unless in writing and signed by both parties.
Software Updates
Treadsconn (Business) would from time to time update the software to suit both parties. Also, the service provider shall take suggestions and ideas from client to improve the status of the working application.
Updated On: Tues, Oct. 20, 2020.